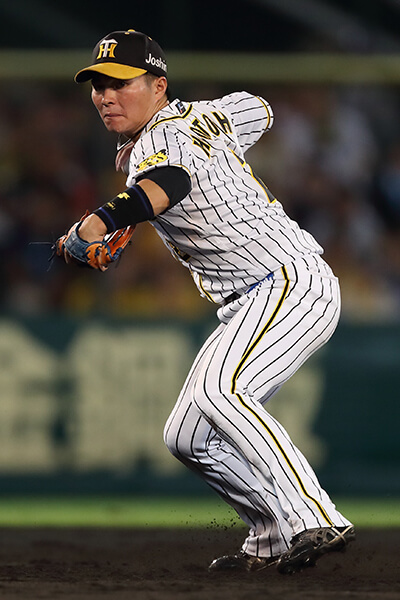 ©HANSHIN Tigers
Profile
Affiliation: Hanshin Tigers
2018: Won a spot on the starting lineup as the second shortstop and recorded a great batting average of .322.
2019: During an intense regular season, came in clutch toward the end, and led his team to the final stage with feats such as five runs in a single game during the Climax Series. He was lauded as the "Tigers' Hope" and one of the players who would carry on the Hanshin Tigers' legacy.
Comment
Besides the necklace, I use Colantotte's Switching Wear and magnetic supporters a lot. The necklace's design is especially great. It's so light, and I really like it. I'm pleased that it's a medical device that uses magnetic force to improve my circulation. The season is long, so I want to use Colantotte to keep my body in good shape the whole year and do my best.