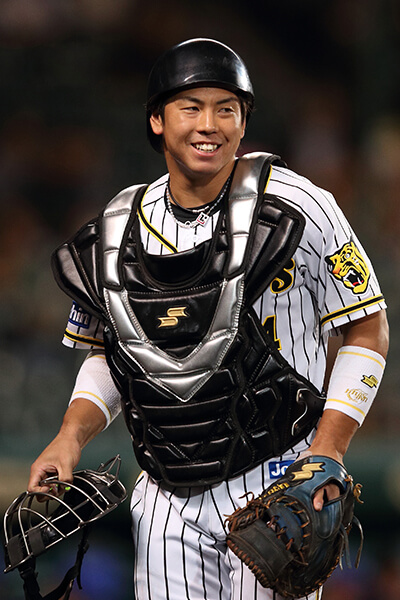 ©HANSHIN Tigers
Profile
Affiliation: Hanshin Tigers
2017: Became the main catcher and was chosen for the All Star game.
2018: Achieved regulation at bats as a catcher for the first time in 30 years for the team.
2019: Contributed to his team making it to the Climax Series by hitting a cycle, setting a new record for Japan with 123 assists, and other feats. Won the Mitsui Golden Glove Award two years in a row, and was nicknamed the "bazooka" for his accurate throws and strong throwing arm.
Comment
I started using Colantotte with the MAG-RA. You can adjust the height, and the magnetic force helps to keep your body in good shape, so I take it with me even for away games. I also use the magnetic necklace and Multi-Supporter Knee during games. Catchers have a hard job, so it really helps. I like the design too, and I use the TAO Necklace AURA all the time.