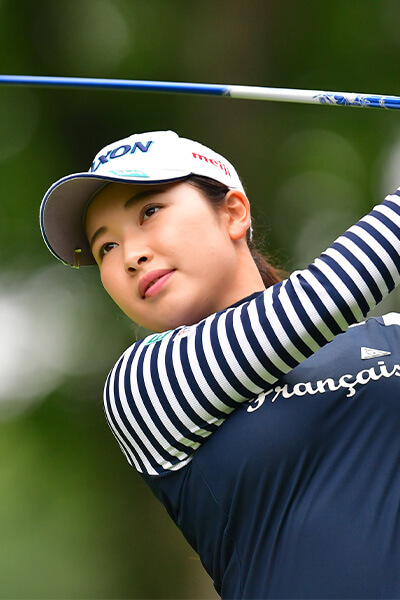 Profile
Affiliation: Nitori Co., Ltd.
2018: Participated in all games of the LPGA regular tour and made it into the top 10 a total of 13 times, the most of any rookie. Ranked 8th in terms of prize money. Won the LPGA Rookie of the Year award, the LPGA Fighting Spirit award, and the Japan Professional Sports Rookie of the Year Award.
2019: Played in all regular LPGA games for the second year in a row and won the first LPGA title in her professional carrier at the Samantha Thavasa Girls Collection Ladies Tournament.
She is one of the female golfers that have been garnering attention as members of the "golden generation.
Comment
Colantotte's magnetic necklaces always help to keep my body in the best condition possible. There's a wide variety of designs, and you can choose the size too, so I coordinate what I use with my outfit. The fact that it's a medical device gives me peace of mind, too. I want to use Colantotte and achieve even more results going forward.