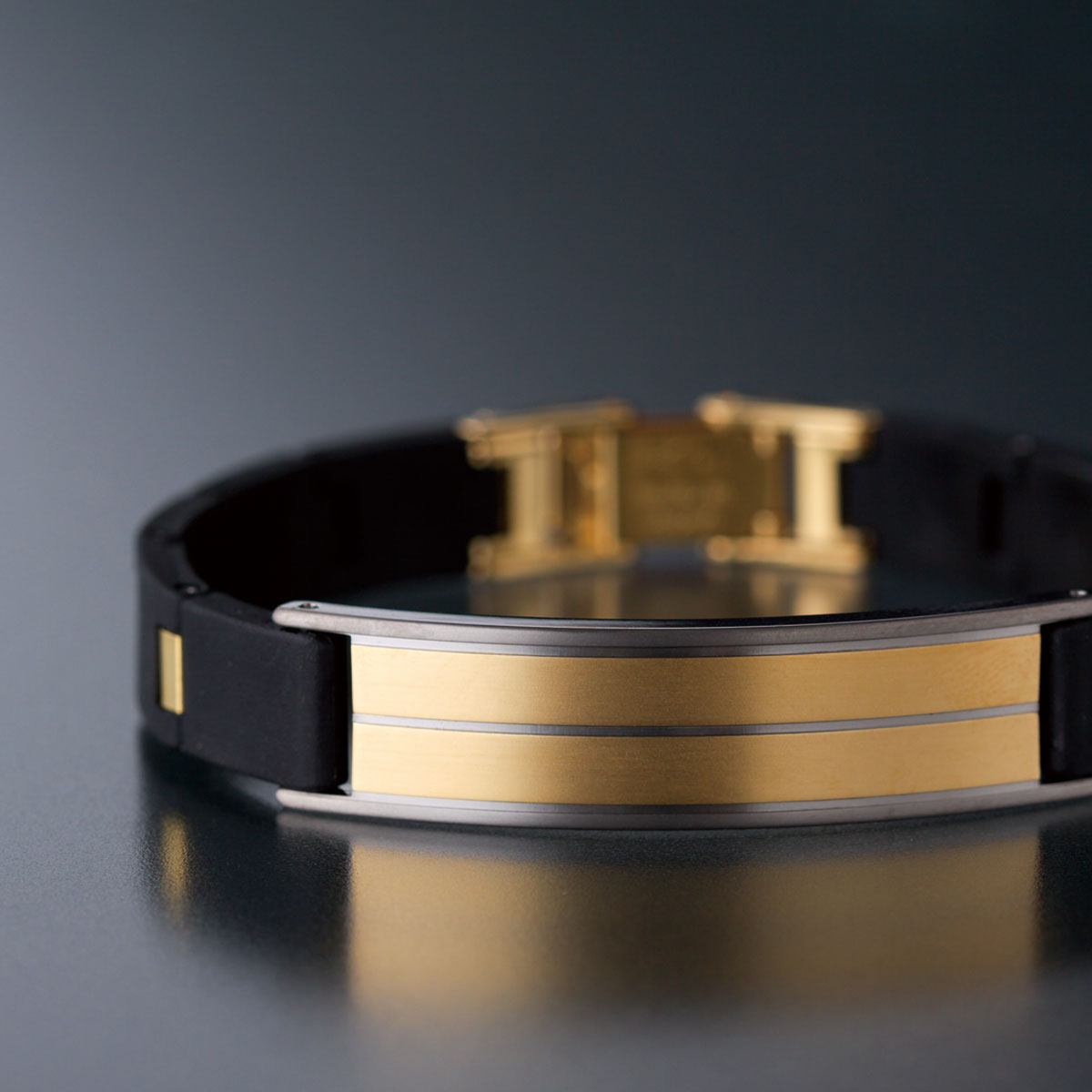 Colantotte MAGTITAN K'S DESIGN TYPE-G
Magnets are arranged in the Alternating North-South Polarity Orientation (ANSPO™).
Magnetic force improves blood circulation and relieves stiffness.
The plate portion uses light and rust-resistant pure titanium.
The plate finished with 24-carat gold looks high-class.
This item is also ideal for business scenes at any age, of course, but also in sports scenes and for taking a bath and swimming.
The block type belt allows adjustment of the number of blocks for easy size adjustment.