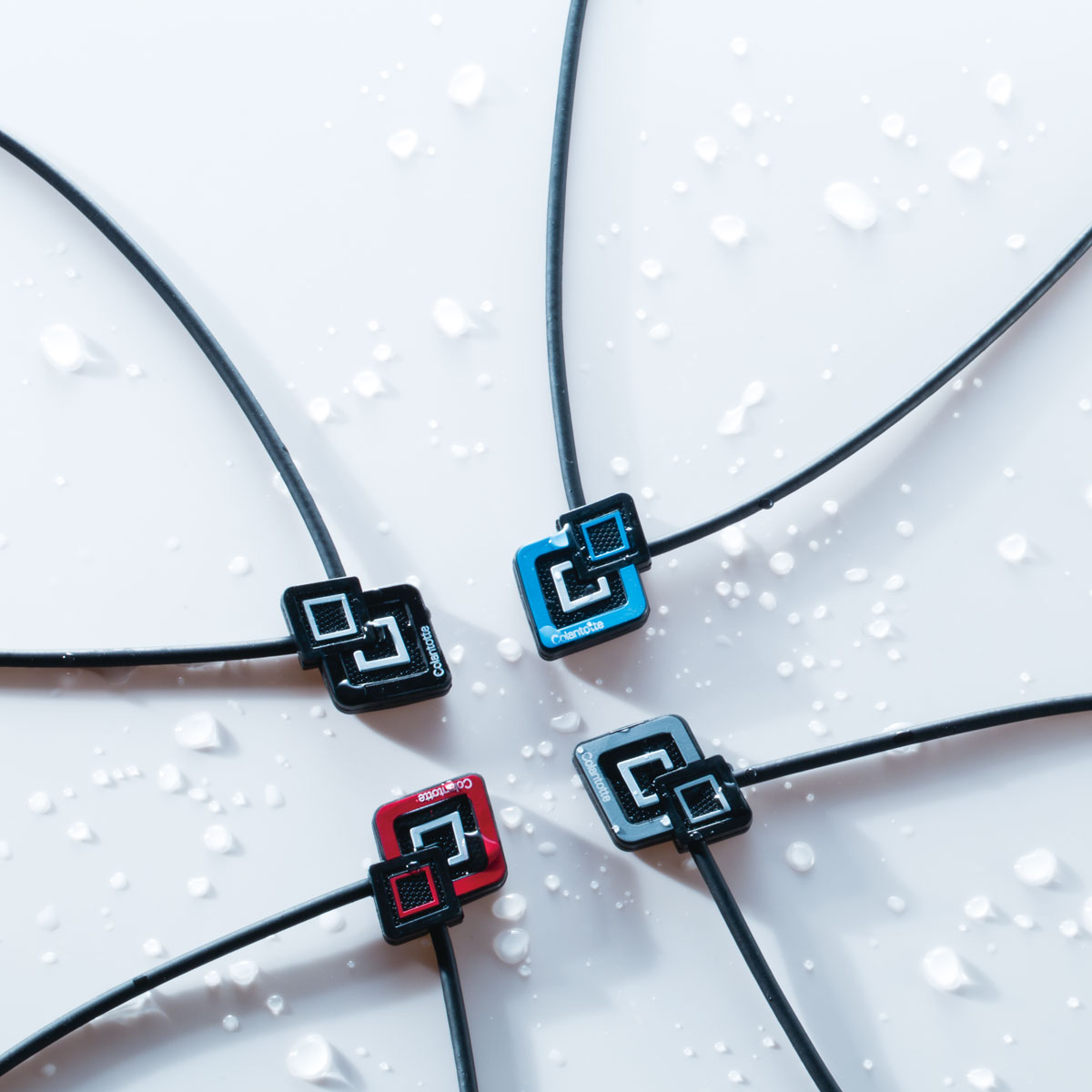 WACLE NECK AIR
"Colantotte Wacle Neck AIR" is a medical device that provides a 45mT magnetic field using original alternating north-south polarity orientation (ANSPO™) technology with thread-like, plastic magnets at 10mm intervals.
This necklace applies alternating 45mT north-south magnets spaced 10mm apart to 15cm behind the neck, an area prone to stiffness.
It's as light as air. (Approx. 9g) Of all the products out today, this one is the thinnest* and lightest. You can play sports while feeling like there is nothing around your neck at all.
The thin diameter of 2.8mm and a special latch mechanism help to prevent the loop from being pulled apart.
The loop and top are covered with a resin coating to protect them from water and perspiration. The loop comes in medium and large sizes, and is available in four colors to coordinate with your wardrobe: black, grey, red, and blue.
| | |
| --- | --- |
| Size | M: 45cm, L: 51cm |
| Color | Black, Grey, Red, Blue |